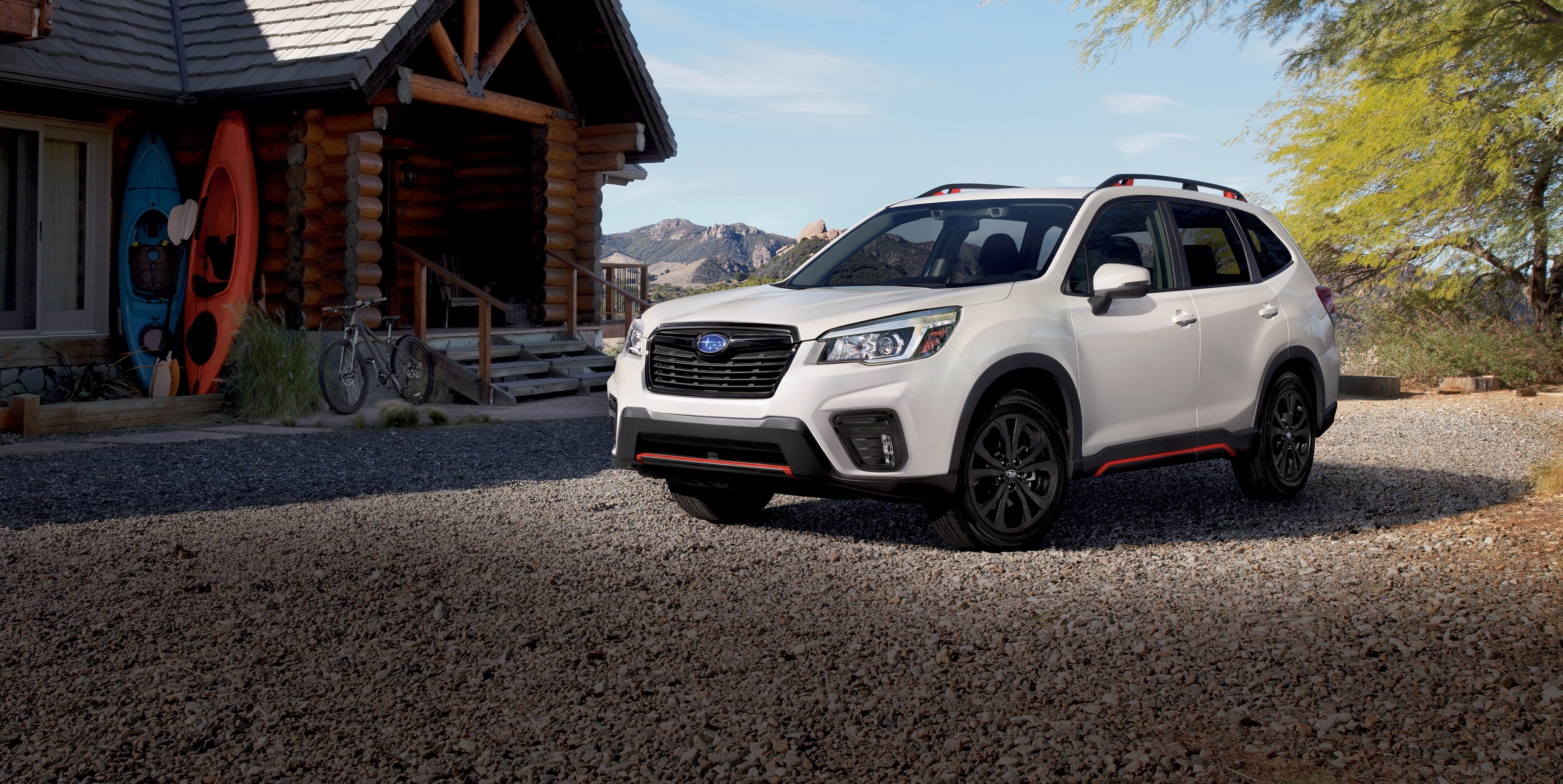 ?"Should I buy a Forester or an Outback" is one of the most common questions we hear from Subaru SUV buyers. We want to ensure that you are getting the right vehicle for you. Now, while both are reliable, capable and stylish Subaru's some differences can help you make your final decision with absolute confidence.
Difference in the Details
Overall both the Outback and the Forester have the same ground clearance of 8.7 inches, so both elude obstacles that can snag onto your vehicle. The Outback is almost two inches wider and almost eight inches longer, but the Forester is two inches taller. When it comes to cargo space for your gear or pet, the Forester offers more space due to its added height. Both feature an available Power Tailgate for easy loading for your next adventure.
When it comes to price both are affordable models, but the Subaru Forester is a little less. Both can accommodate up to five passengers. When it comes to interior quality both are on par in terms of seating comfort. For those who like to be surrounded by nicer materials, the Outback offers a more serene interior, while the Forester features a more simple and functional design. The Subaru Outback also is equipped with more standard equipment. Both do feature Bluetooth, a rearview camera, USB port, and a touch-screen infotainment system.
The Forester and Outback are similarly equipped in base form. Bother are fitted with a 2.50-liter four-cylinder engine. It makes 170 horsepower in the Forester and 175 horsepower in the Outback. The Forester is the lighter of the two which allows for better acceleration in most driving situations. The six-speed manual transmission comes standard in the Forester; it can be upgraded to a continuously variable automatic transmission.
Overall these two vehicles are very similar in power and style, but the main differences come with quality and size. Each offer four-wheel-drive and a long-lasting life that Subaru models are known for. If you have further questions, please feel free to call our dealership or come test drive both models to see which one drives the way you like it.