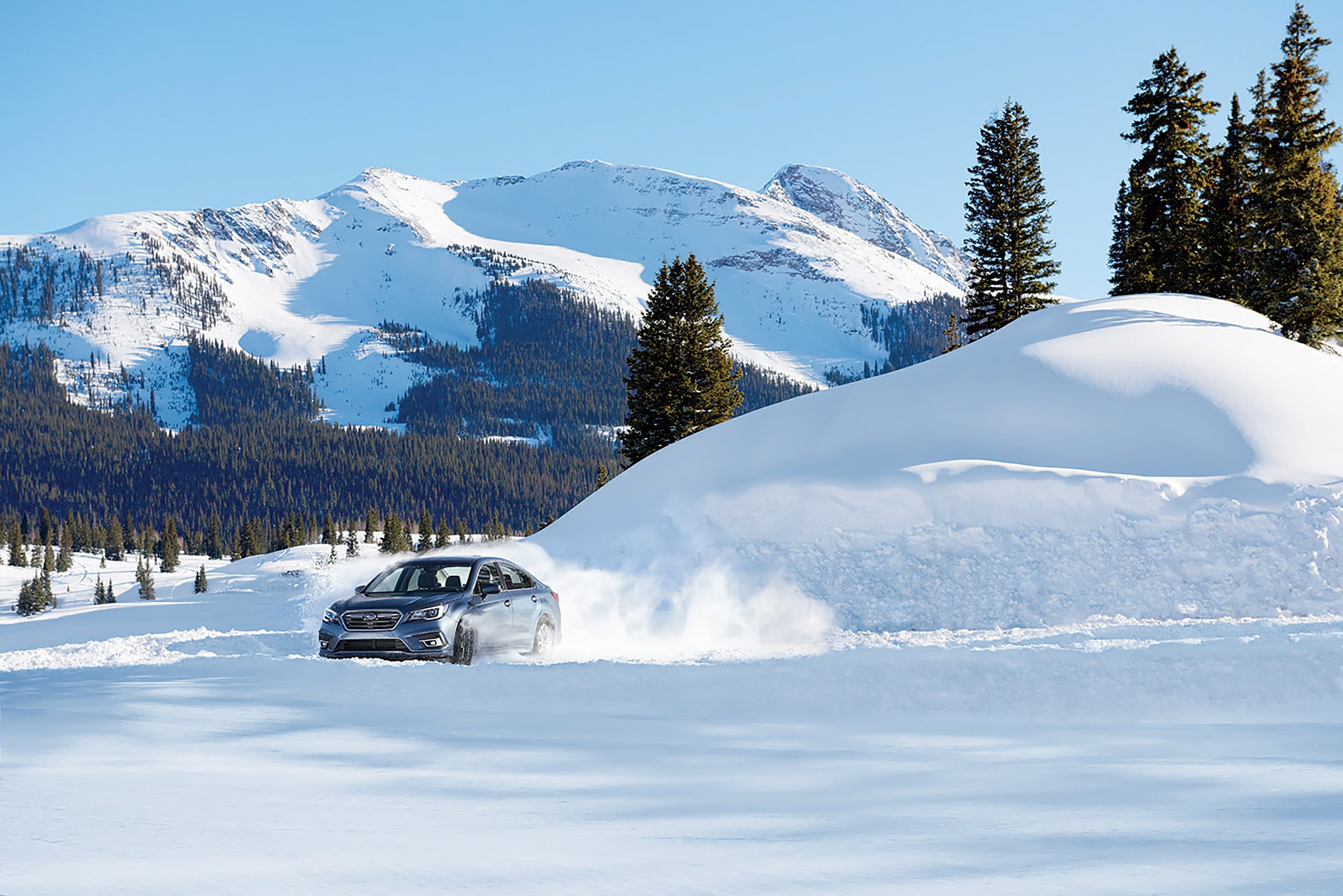 ?
It's April, and the snow is finally starting to melt, and the sun is coming out. We understand the desire to get out and explore after a long winter is more than ever! We want to ensure that you can get where you need to go in a Subaru that is up to date and has no maintenance issues. We understand that changing your winter tires can be expensive, but in the long run, you will keep your Subaru on the road longer if you switch your winter tires out for summer tires when the snow melts.
Unfortunately, using snow tires year-round isn't recommended. In the long run, it will cost more money than changing them out and could compromise your vehicle's performance on the road. That's why tire makers offer different types of tires for the four seasons.
Why You Shouldn't Use Winter Tires Year-Round
All winter tires, whether studded or studless are made to maintain better traction in extreme cold, and on icy, snowy or slushy roads. The rubber can remain softer, which makes it more flexible. This allows the tire to conform to the road in more extreme conditions. This feature, along with deeper tread depths and specialized tread designs, is what makes snow tires ideal for winter weather.
Once it gets warmer you won't need deep tread depths to handle snow or sharp edges for traction on ice. When using winter tires during the summer, the tread rubber of winters tires will wear down faster in warmer temperatures. Summer and all-season tires are built to withstand warm temperatures. In warm weather, winter tires won't provide the same handling capabilities as summer or all-seasons. Winter tires need that flexibility to handle ice and snow, but it's not as useful in warm weather.
We encourage you to come into our dealership when it is convenient for you to have your winter tires switched out. Our team of technicians will ensure that your Subaru is ready for all the summer adventures you have been planning!