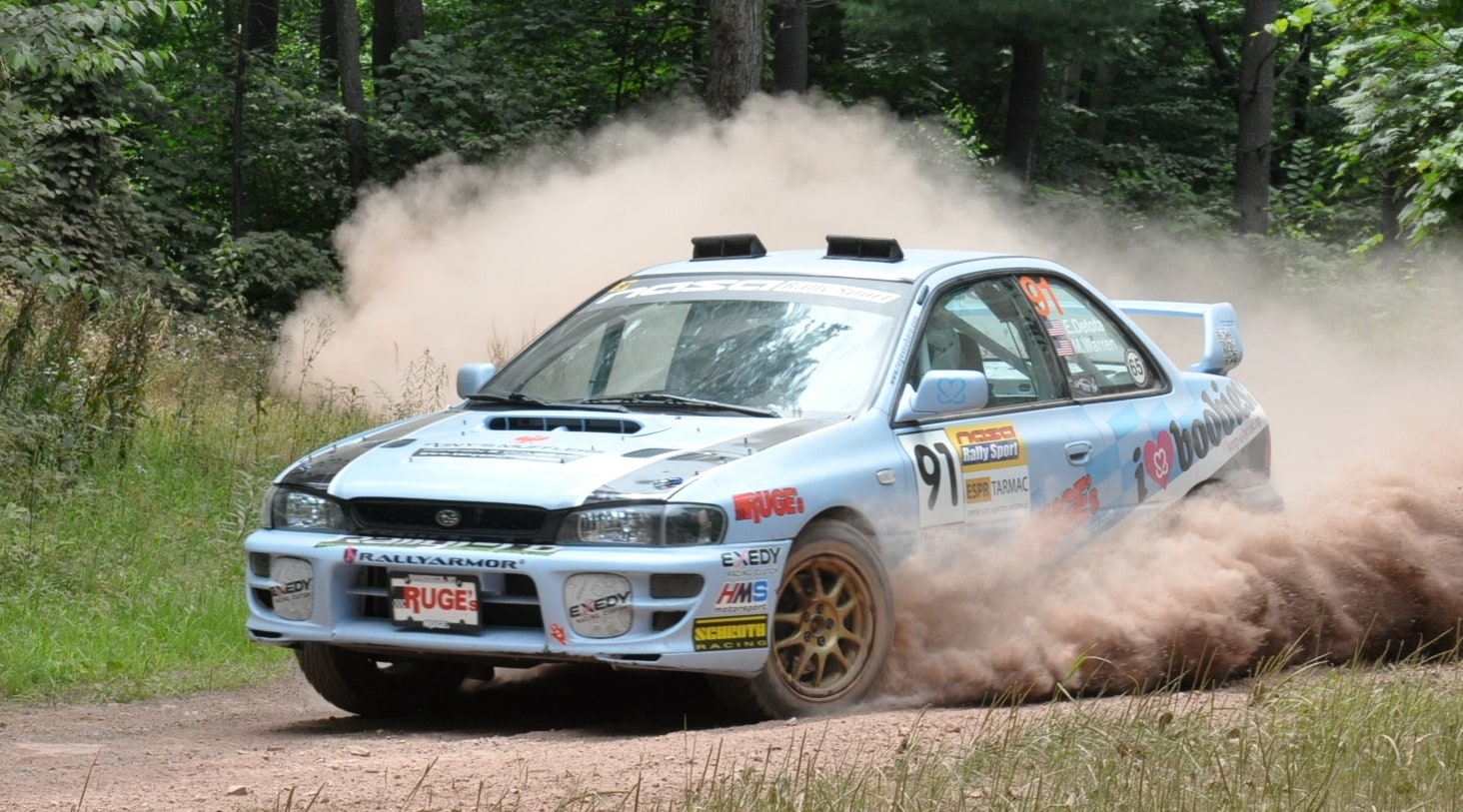 Ruge's is proud to sponsor 2013 Atlantic Rally Cup winner Erika Detota, America's 1st Female National Rally Champion.
Erika is not only a great driver, she's also an advocate and fundraiser for Breast Cancer charities.
A photo by Matt Landis of Erika in mid air at the Empire State Rally won the Subaru Drive Performance magazine Photo Contest !
You can see photos of Erika and the Ruge Rally car here;