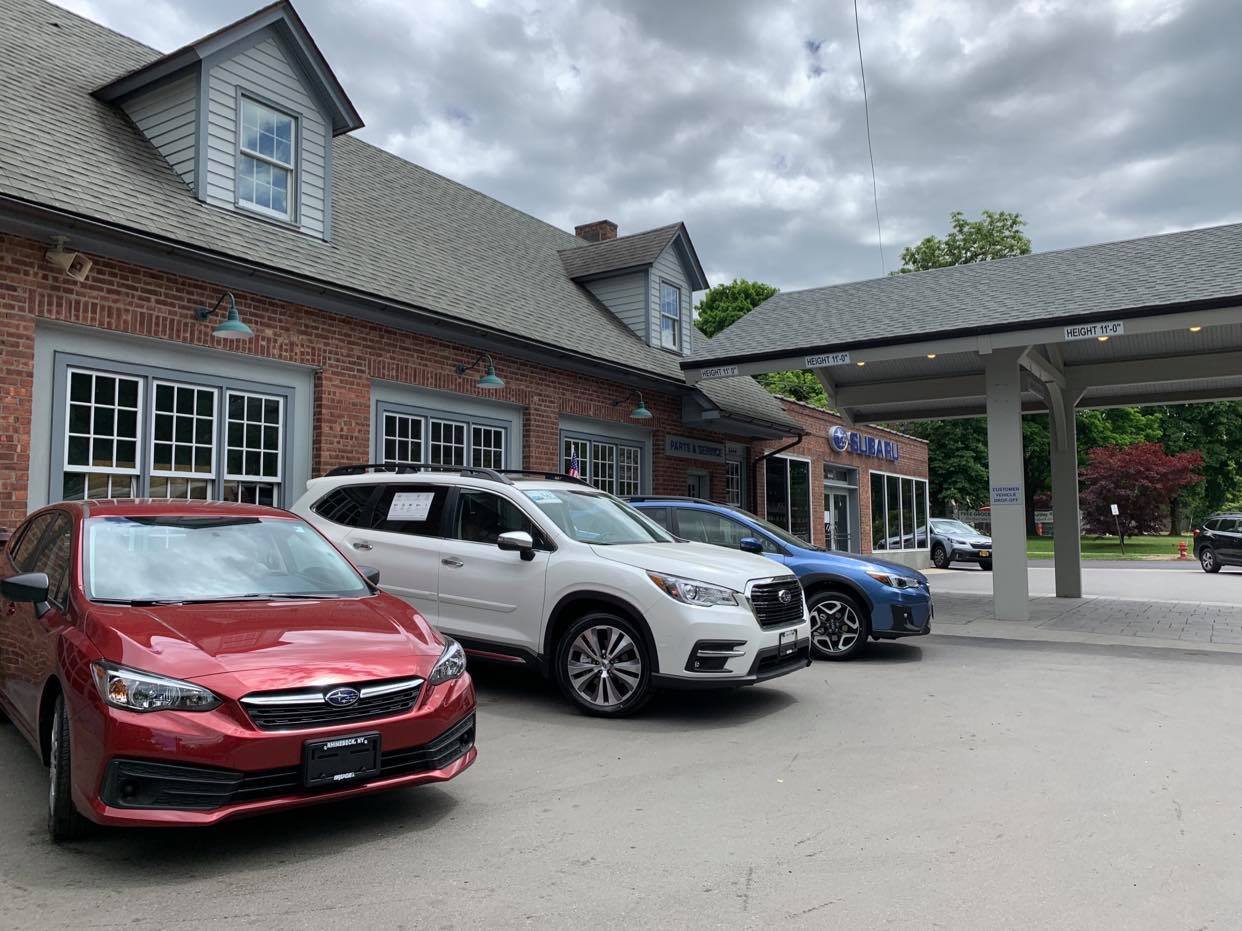 Rental Rates at Ruge's Subaru
Subaru Impreza: $70/day | $445/week | $1895/month + tax
Subaru Legacy: $70/day | $445/week | $1895/month + tax
Subaru Crosstrek: $70/day | $445/week | $1895/month + tax
Subaru Forester: $70/day | $445/week | $1895/month + tax
Subaru Outback $70/day | $445/week | $1895/month + tax
Subaru Ascent: $99/day | $625/week | $2795/month + tax
*Rentals subject to availability. Please call ahead for availability and reservation requests.
Local rentals only - must be kept in 100 mile radius.  Rates effective from 11/22/21.
Stress Free Rental Car from Ruge's Subaru
To say that the region around our great city of Rhinebeck is scenic would be an understatement. The Hudson Valley has been a subtle yet popular destination spot for area tourism for many years and the team at Ruge's Subaru is making it easier than ever to go on a much-needed vacation or a simple weekend outing. With one of our high-quality rental cars, you'll be able to experience your Upstate New York vacation your way.
Why Rent from Ruge's?
At Ruge's Subaru, we aim to offer anyone looking for a rental the best deal in the region. We may hail from a small town, but we're big on hospitality, and we know you'll be impressed by our fleet of high-quality rental cars. Each rental car on our lot is given a thorough cleaning after every use and is routinely inspected and kept up to date on its routine maintenance. Hence, you can rent with confidence, knowing that you'll get a car that will get you where you need to go every time.
Places to Check Out While You're Here
The area around Rhinebeck is chalked full of great places to see. Check out the historic Wilderstein historic site or walk the trails around the scenic Ferncliff Forest. Or if you need some serious R&R, we highly recommend a massage at the Omega Institute.
Outside of Rhinebeck, there are plenty of great sites to check out. The Saugerties Lighthouse, the Thomas Cole National Historic site in Catskill, and Cohoes Falls are some of our favorite place to go.
Rent a Car Today
Don't procrastinate on treating yourself to a much-needed getaway. Stop by Ruge's Subaru and rent a car today. We look forward to seeing you.
Ruge's offers a fleet of late model vehicles for daily, weekly, or monthly rentals.
Prices start at $70 per day, plus tax. 
Please note that last pick up is 7PM on weeknights and 3PM on Saturdays.
With advance notice, we can arrange to pick you up at the Rhinecliff Station.
Reservations are recommended. 
Hours
Monday

7:30am-6:00pm

Tuesday

7:30am-6:00pm

Wednesday

7:30am-6:00pm

Thursday

7:30am-6:00pm

Friday

7:30am-6:00pm

Saturday

7:00am-3:00pm

Sunday

Closed