Factory Trained Technicians with Years, or often Decades of Experience!
Detailed knowledge of how to keep your complex vehicle performing at its' highest level - No guesswork!
Competitive Prices
Specialized, dedicated (read V. Expensive) tools and equipment to correctly diagnose and service your vehicle.
Millions of Dollars of OEM Factory parts so there's no needless delay waiting for a 2 cent bolt!
Service Advisors that ADVISE, not dictate!
Technicians that know your vehicle and how you like it!

WE DON'T PUSH PRODUCTS OR SERVICES

WE GIVE YOU OUR OPINION,  BUT YOU DECIDE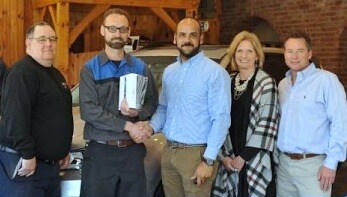 Ruge's Service Technician Leo Gilmore receives the Subaru Tech Award of the Month!